Simplify complex tasks
quickly & easily.
PEOPayGo is the one stop shop for all your HR, Payroll and Workers' Comp needs.
No deposits, no audits, no hassle paperwork
Hassle-free workers comp solutions
Choose pay-as-you-go workers' compensation insurance for hassle-free coverage. Once you run payroll, employees are automatically insured. To get a certificate of insurance, fill out the online form, and the carrier will process it instantly. Expect same-day certificates 95% of the time.
Full-service payroll platform
Pay employees accurately, on time, every pay run. PEOPayGo calculates and files your payroll taxes.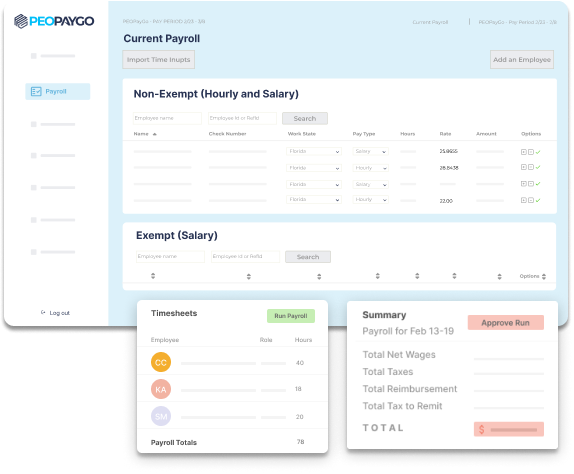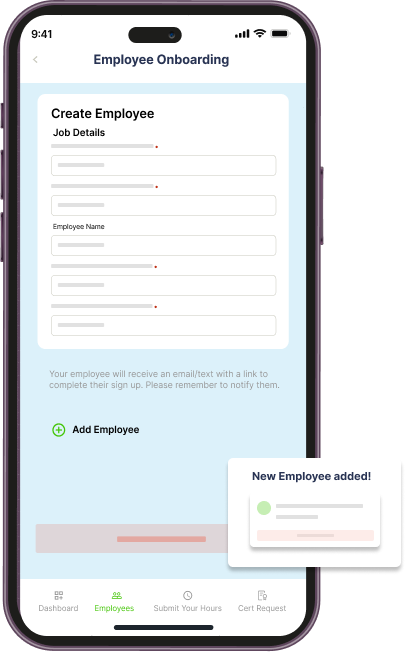 To enroll your employees, simply enter their name, pay rate, phone number, email, and job title, and click submit. Thanks to our mobile-friendly onboarding platform, your employees can join your company quickly and easily by following the instructions they receive in a text message.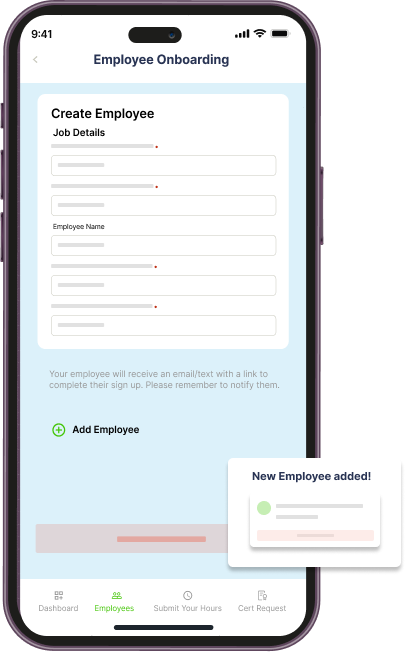 You don't have to manage HR all on your own
Our team of experts offer solutions to simplify and streamline your daily operations. With us on the job, you can dedicate more time to enhancing the development of your business. W2/1099 will be available at the end of the year to employees via email or mail.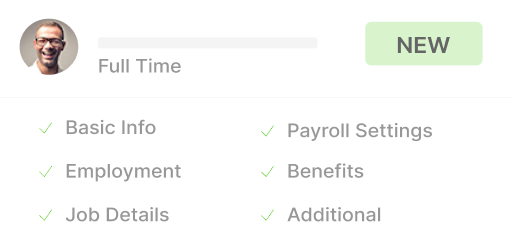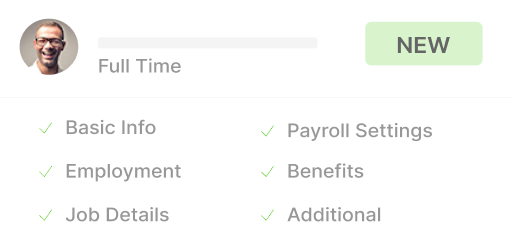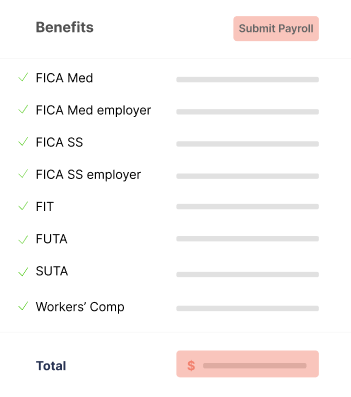 Pay-as-you-go workers' compensation:
When employing staff, you need to cover their wages, payroll taxes (such as FICA taxes and unemployment taxes), Workers' Comp, and administrative costs, which are all included in your invoice when you report hours to us. In all states except Texas, workers' compensation is required by law.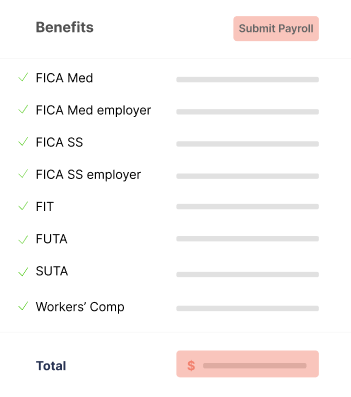 We offer instant approvals. We approve you no matter what industry you work in:
Let our
Instaquote
do all the work
We don't need much information and it takes 2 minutes.
Our software does all the work for you.